The Requirements
To be a strong fit for the Digital Marketing Manager role, you should have:
A minimum of eight years of experience developing and executing marketing programs.
Four to six years of experience in online marketing.
A bachelor's degree or the equivalent, preferably in Marketing or a related discipline.
A track-record of success developing and growing profitable Online Marketing Programs via SEO, SEM, Email, Mobile and Display channels. Quick question for you - click here
Experience with Web Analytical Tools such as Coremetrics, Webtrends, Omniture, and/or Google Analytics is highly preferred.
The ability to deliver all campaign assets on time and on budget with tremendous attention to deadlines and detail.
Experience managing outside agency resources is highly desired.
The ability to manage multiple projects, priorities and deadlines simultaneously.
The ability to thrive in a fast-paced, ever-changing environment.
Long range strategic vision combined with day-to-day attention to detail.
Additional competencies and characteristics should include:
Strong analytical and problem solving skills.
The ability to independently prioritize, organize, and execute.
Flexibility and adaptability.
A strong sense of ownership and a commitment to achieving meaningful results.
Advanced interpersonal and communication skills with the ability to effectively interact with senior leadership, cross-functional team members within Petco and external strategic partners and vendors.
High energy, an entrepreneurial mindset and team orientation.
The skill to acquire and leverage resources, processes, and tools to achieve business goals.
Strong professional judgment including the ability to make thoughtful decisions in situations where ambiguity exists.
Video: A glimpse of an Unleashed by Petco store. The Unleashed brand will be core to your responsibilities.
The Role
As the Digital Marketing Manager you will report to the Director, Advertising and Media, and manage the spectrum of Petco's digital marketing programs. It will be your mission to develop and manage the execution of digital marketing strategies supporting key business initiatives and driving store sales and traffic. You will collaborate with key business partners across the organization, including E-commerce, the Email Program Manager, Social Media Director and the extended Marketing team, in order to integrate digital programs with traditional marketing plans and deliver 360-degree communication strategies. You'll be responsible for the creation of media plans, content development, execution, measurement and refinement. It will be your mission to maximize Petco's digital footprint and cultivate cross-channel opportunities.
Quick question for you - click here

Specifically, you will:
Manage agency and departmental resources to continuously evolve the digital marketing program.
Develop and maintain the online marketing budget, making adjustments as needed based on performance and business objectives.
Lead media and content development, to integrate across various digital initiatives including site placements and rich-media ad units.
Measure program effectiveness and benchmark against KPIs, optimizing plans to achieve maximum performance.
Function as a subject-matter expert and digital marketing resource for other business owners within marketing, helping to develop comprehensive communication plans that encompass both traditional and digital tactics.
Lead the development of new programs and platforms (i.e. mobile) as technology and consumer usage dictate, maintaining a cross-channel, customer-centric focus.
Leverage the internal production team and agency resources to ensure that all campaigns are delivered on time and in the appropriate format.
Establish a monthly dashboard to measure online activity and identify opportunities for improvement.
Establish the connection between digital, social and traditional media to help Petco best connect with the core customer across all touchpoints.
Maintain a focus on innovation, bringing to senior leadership opportunities to deploy emerging technology and/or leverage existing technology in new and exciting ways.
In order to achieve your goals you will partner with and/or manage:
Media agencies and internal business partners in order to develop and execute reporting processes and continuously monitor all marketing programs to ensure goals are delivered as defined.
Our internal Creative Team / External Agencies in order to develop compelling creative assets, utilizing rich media applications to increase engagement with Petco campaigns.
The Petco Site Team to develop and update content on PETCO.com, establishing a drive-to-store component to complement e-commerce opportunities.
The E-commerce Reporting Team to establish metrics that capture the impact of digital marketing tactics on offline sales.
Note: this description is intended to give you a general overview of the position and is not an exhaustive listing of duties and responsibilities.

Pictured: Our Pals Rewards preferred pricing program allows Members to save on hundreds of everyday items.
Why Petco
Visibility and impact
– our digital marketing presence is in its infancy and offers the right person the opportunity to develop and grow a comprehensive program. E-commerce has found great success with PETCO.com, but we envision a holistic approach to a much wider digital marketing program that will integrate with traditional marketing and can be leveraged across brands and channels. Your efforts will be important, visible and noticed.
Career growth
-- if you have the strategic vision to support a rapidly growing digital program, this role could be a prime platform for career growth and development. You'll create the vision and build the foundation for digital marketing and we expect over time the reach and size of the department will continue to grow. If you have the skills, aptitude and desire, you could move into a leadership role.
Investment and belief in the initiative
– we're building out our marketing team with both analysts and executors in order to support Petco and our new brands; we're investing heavily in the development of a cutting-edge marketing strategy; and we have solid support and backing from our leadership team. We're not dabbling in new media, we're fully invested.
Strong, growing company
– Petco has a healthy understanding of our core customer base and we leverage that understanding to continue to grow. With our newest brands, Unleashed by Petco, Pooch Hotel, and Pooch Play, we're continuing to grow our brick and mortar offerings; we're investing heavily in digital marketing and CRM programs; investing in new channels and platforms (mobile marketing, for example); and are even looking at international mergers and acquisitions. We continued to thrive in the down economy and the future is looking bright.
Great culture that appreciates people and pets
– to fit the department and company culture, you should be a team player who enjoys your work and is willing to pitch in and help when needed. We're busy, yes, but we also each bring unique skills and talents, afford one another the respect we deserve as professionals, and have a lot of fun. We enjoy the camaraderie of our team, but also enjoy having our pets with us in the office. There will be dogs in meetings, fish on desks, cats, snakes, lizards…we have every conceivable pet in the office. We welcome the addition of your pet. It's not uncommon for us to enjoy a team-building, stress-reducing activity such as afternoon ice cream and dog treats!
A company that cares
– Petco is involved in a many programs and initiatives to support the pets and people we serve and the environment in which we live. A prime example is the
Petco Foundation.
The foundation was founded in 1999, to raise the quality of life for pets and the people who love and need them. We live out this commitment through what we call "the Four Rs:"
Reducing the number of animals euthanized
Rescuing animals in crisis
Rehabilitating behavioral issues in pets
Rejoicing in the human-animal bond
Today, the Foundation donates about $8 million a year to more than 6,200 local animal welfare partners in order to assist companion animals across the country.
Excellent compensation
– in addition to a competitive salary and bonus incentive, we offer a comprehensive benefits package that includes Medical, Dental, Vision, Life, Pet and other insurances, a 401(k) plan with company match, PTO and holidays and more.
Keys to Success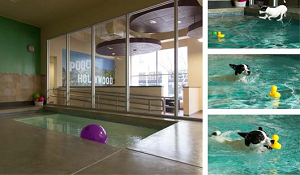 To find success in the role of Digital Marketing Manager, you should arrive ready to jump in with both feet. It has already been noted but is worth repeating -- this is a core, strategic position that you will need to own and drive. There will be some low hanging fruit and easy wins at first, but as you drill down, analyze what we have, identify gaps and look for the areas where you can make the greatest initial impact, your strategic vision will become central to your success and the success of the program. This is not just a strategic position, however. It's unique left brain/right brain role requiring high-level interpersonal skills combined with strong technical aptitude. It's not enough to just see what needs to be done, you should have the skill to directly manage vendors and cross-functional teams. We anticipate that vendor tasks will be reduced as the department continues to grow. A Digital Marketing Coordinator is the next position slated. It will be important to establish your credibility right off of the bat.
In your first months you'll begin to know the Petco brand as well as our new Unleashed by Petco, Pooch Hotel and Pooch Play brands, and start working with our brand teams. It will be important to establish yourself as an expert early on, thereby gaining the respect. At first you'll look at SEM – travel and holiday programs and what exists, then begin to develop campaigns. We're an information driven company, and you'll want to to leverage analytics and drive the brands. This is a big change. Traditional budgets are cut and digital and TV are increased so you'll need to have the interpersonal savvy to promote change and partnership, but also push-back when necessary.
Pictured: Dogs enjoy 5-star luxury at our Pooch Hotels featuring daycare, boarding, and spaw services.
About Petco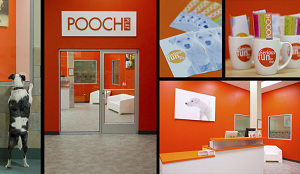 What we believe
Our Vision
Healthier Pets. Happier People. Better World.
At Petco, we passionately believe:
That pets enrich our lives, strengthen our communities and make our world a healthier, happier place;
That all pets deserve a loving home, the best nutrition and a high quality of life;
And that, everyday, we bring pets and people together and advocate for animals because life is better with a pet.
Our Values
At Petco, our decisions and behaviors are guided by seven important values:
Learning — Gaining the knowledge and skills to adapt, lead and execute - always striving to do better.
Continuous Improvement — Generating and implementing new ideas to improve quality, efficiency and speed, while reducing costs.
Teamwork — Building trusting relationships to achieve more together than we could individually.
Fun — Making work enjoyable and rewarding while creating a fun, positive experience for our customers.
Performance — Setting aggressive goals and delivering on them consistently over time. Being responsible and accountable - to ourselves and to each other.
Recognition — Taking time to affirm, acknowledge and thank people for performance achievements. Celebrating positive and profitable behavior.
Integrity — Being honest, ethical and fair in all our actions, decisions and commitments to one another. Leading by example through our actions and words.
Quality mission:
If you have a passion to enhance the bond people have with their pets, you'll be able to leverage your skills and talent to support the Petco mission along with your passion.
Petco is committed to:
Providing the highest quality pet food and pet supplies
Training our associates to understand your pet's specific needs and to offer the right solution
Designing services to make our customers' lives easier and their pets' lives healthier
Making our stores (and offices) pet-friendly places
Encouraging sustainable products and practices
Working tirelessly with the Petco Foundation to improve the lives of animals through adoption and advocacy
Finding innovative ways to better meet the needs of pets and customers
At Petco, you'll work in a fun environment with great people who share our values. You'll also enjoy many opportunities for professional development and personal fulfillment. Consider that approximately two out of three homes in the U.S. have pets. They will spend almost $50 billion on pet supplies and services annually. This creates tremendous potential for Petco and a great career opportunity for you.
Pictured: Pooch Play is a new daycare solution for folks on the go. Located inside your local Petco, Pooch Play is close by and easy to use.